Hired by Alyson Taylor, Ampa was tapped for equipment and creative solutions: Working with Allyson Taylor, I was asked to design and build of a custom Church Stage Set that looked like the bride's hometown church. From a photo, I took the essence of the church and created a lovely backdrop for the wedding service. One of my team was skilled with stain glass. As an additional touch, we built a stained glass window inspired by the hometown church and gave this to the bride as a special keepsake.
Unique Event Equipment Rentals: Both the bride and groom are biking enthusiasts. Ampa's Giant Trike was a hit. The bride and groom peddle their way into the receipt as they were announced for the first time as husband and wife.
All you need is love...and a wedding planner.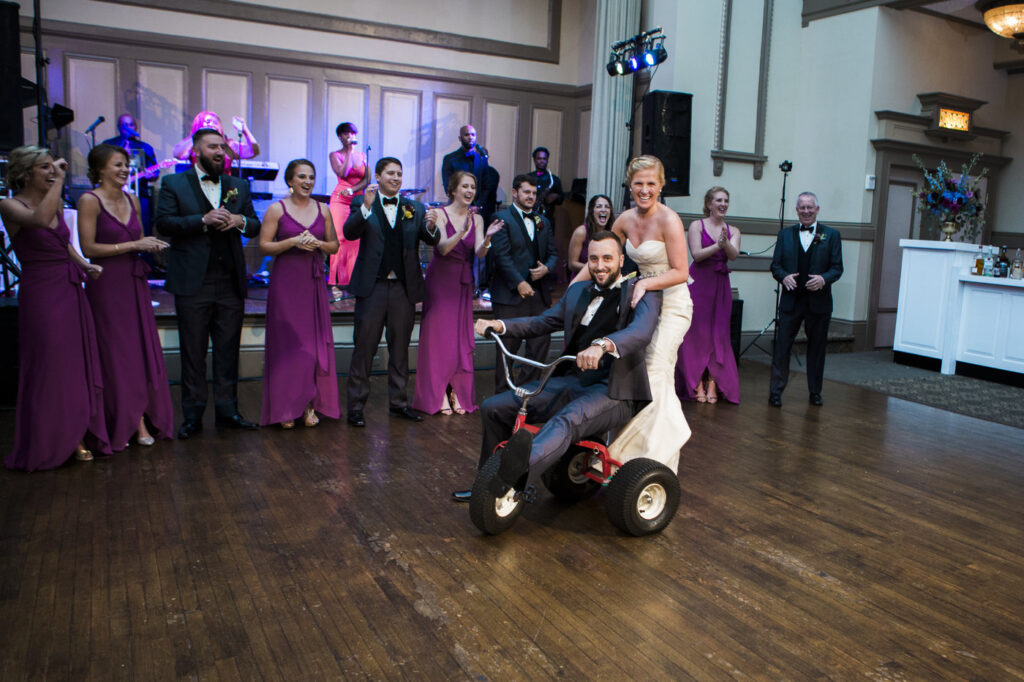 Your Look, Brought to Life
My university trained theater technicians and artists combined with curated inventories and custom fabrication allows me to tailor services for each couple. As a wedding planner, I have a team with unique skills, and experience to my designs, and help managing, and execute your dream day.
It's YOUR day, let me help you make it your BEST day.
Frequently Asked Questions